BrassCatch™
Regular price
$24.99
$39.99
Sale price
Save: 38%
In stock now!
📦
FREE Delivery & FREE Returns ( 3-5 DAYS )
BrassCatch™ will save you time at the range by letting you focus on shooting while the catch collects your empty brass shells.

Zipper at the bottom for quick emptying.

Heat resistant mesh bag to collect shells and prevent shells from burning through.

Easy to install and doesn't get in the way.
/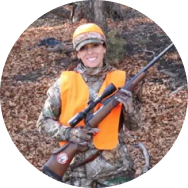 "I bought two of these for my husband and he loved them. Before buying them, I emailed the customer service team with some questions and they were very responsive"
Nicole Birdie - Milwaukee, WI